Schedule your call today! Together, we'll see if our plan is a fit for you.
If you're like most people in my audience, you're probably thinking about your retirement...
This should be an exciting time -- but you could be more stressed than ever because you're finding the amount of information you have to sort through and make decisions with is overwhelming.
You may find yourself asking questions like:
How can I make sure I don't run out of money?

Should I consider Roth conversions?

How can I decrease the taxes I pay in retirement?

What's the most optimal sequence to withdraw my retirement savings?

How do I coordinate my Social Security filing strategy with my other assets and income?
Any of those questions sound familiar? Wouldn't it be nice if you could get clarity? Know the right answers? Feel confident that you've made the best choices for you and your future?
Now you can. You don't have to keep wondering, second-guessing, or feeling doubtful that you're doing things right.
We can show you how to cut through the confusion and build a plan that gets you and your family the retirement that you deserve.
Step #1
Fill out a short form with basic information about you. This allows us to maximize our time together on the phone.
Step #2
Once you submit the form, you'll have instant access to our calendar. Just choose a day and time that works for you.
Step #3
At the time of the scheduled consultation, you'll receive a call from Devin or a member of his team.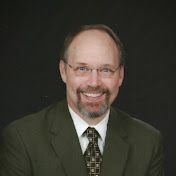 John F.
Devin and his team exceeded my expectations. Money well spent!
Kathy H.
The clarity was amazing! With the level of detail in this plan, it's apparent that Devin and his team spent lots of time and effort.
Allan G.
The retirement plan was comprehensive, but not overwhelming. I'm very thankful that I found Devin.
Who should reserve a consultation?
Over the past several years, we've helped hundreds of individuals with unique issues. Through that experience, we've found that most of our consultations have expressed one (or more) of the following objectives.
You want to make sure your money is going to last throughout your retirement

You want to make sure your Social Security filing decision is coordinated with your other assets and income

You want to know if a Roth conversion would work for you (and how much to convert)

You need a better estimate of a year-by-year retirement income plan

You want to make sure that your retirement income strategy won't cost you unnecessary taxes

You want to make sure you understand the right sequence to access your retirement accounts

You're worried that what you don't know may hurt you

You've heard lots of conflicting information and want to find out the real answer

You recognize that this is your retirement and no one will feel the pain of mistakes like you will

You have $500,000 or more saved for retirement
You understand that spending $1,500 - $3,000 for a comprehensive retirement income plan is an investment
Let's make sense of your retirement and build a plan for "no matter what."
I can't wait to see you on the schedule...
I know that all the rules and options you are faced with when trying to map out your retirement income can seem confusing, hard to navigate, and at times, impossible to understand.
Don't let this complexity win! Let me show you a way to simplify this process and give you a clear-cut guide that will give you confidence in your retirement strategy.
You have some important decisions ahead of you, but with my team's help you can get clarity about the steps you must take, and those you should avoid.
I look forward to talking soon!
Warmly,
Devin Carroll
Want to see what a plan looks like?
Check out the video below where I walk you through our Retirement Roadmap plan.
Frequently Asked Questions

What many of our top clients asked before scheduling their consultation
Is there a charge for the initial consultation?
Is this just a sales pitch?
Why do I need at least $500,000 in retirement savings to get a plan?
Where can I find out more about Devin?
Investment Advisory services offered through Strategic Financial Concepts, LLC. A registered investment advisor. Form CRS